Designo R6 RotoTronic
123123
Put intelligence on your roof with RotoTronic. The roof window with integrated drive unit and control technology leaves nothing to be desired when it comes to modern living quality. The plug-in solution includes all components for automatic opening and closing – "Plug & Play" is our motto. The roof window is also optimally prepared for installing accessories and is the perfect combination for the Designo R8. RotoTronic – life can be so easy.
Easy operation with RotoTronic is a matter of course. The highest level of convenience is provided by the electrical radio-controlled version. The radio receiver for this is already integrated in the control system. The remote control operation is carried out via the five channel remote control, which has to be ordered separately. The electrical radio-controlled RotoTronic is ready to go in no time: simply plug in the power plug into the socket, programme in the hand-held remote – finished!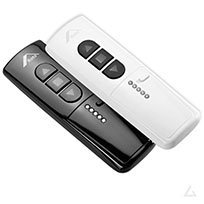 Remote control allows you to use a window, even at a distance, and rain sensor will automatically close in the event of its precipitation.
Roto blueline
Double safety and thermal glazing
safety against destruction from outside
Ug=1.0Wm²K
Roto blueline NE Plus
Triple safety and thermal insulation glazing
Thermal insulating glass
2 toughened safety glass
interior laminated safety glass with precious metal coating
anti-dew coating
sound isolation
Ug=0.5Wm²K
Roto blueline Plus
Double safety and thermal insulation glazing
safety against destruction from outside
anti-dew coating
sound insulation
laminated safety glass
Ug=1.0Wm²K
Roto Ornament
Double safety and thermal glazing
safety against destruction from outside
ornamental structure for privacy screening
Ug=1.0Wm²K
Roto blueline NE
Triple safety and thermal insulation glazing
thermal insulating glass
anti-dew coating
safety against destruction from outside and inside
Ug=0.5Wm²K
Roto acusticLine NE
Triple safety and thermal insulation glazing
8 mm exterior laminated safety glass
anti-dew coating
6 mm interior laminated safety glass
krypton gas filling
increased sound insulation
Ug=0.7Wm²K