SALAMANDER BluEvolution
123123
bluEvolution is constructed in Germany with wall thickness class A (external walls width of 3 mm) for superior quality that unites future-oriented top technology and modern, pragmatic design in the new generation of first-rate windows.
The optimised 6-chamber profile with a construction depth of 92 mm produces brilliant thermal insulation and excellent energy efficiency. bluEvolution 92 is in many aspects the right decision for your new building, conversion or renovation.100 % recyclable, bluEvolution 92 is the window system of the future.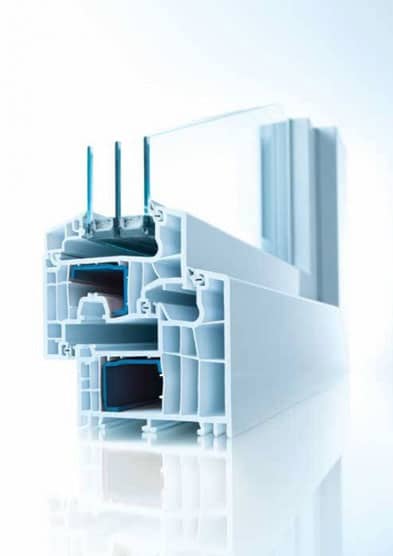 Seals
3 contours of solid sealant with weather resistant EPDM-rubber(caotchouc)
Optics
rounded

standard
Coefficient for heat transition
Color
1600 colors according to RAL and 19 wood lacquering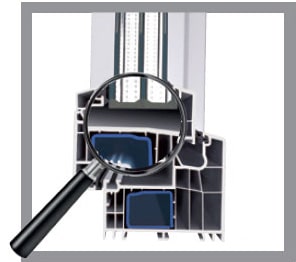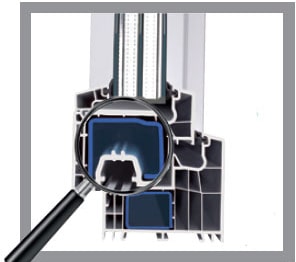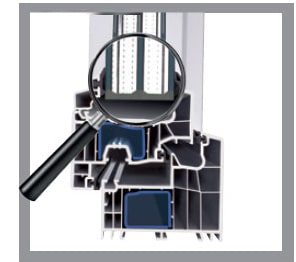 Perfection – made in Germany
Extremely high level of quality thanks to permanent monitoring of the profile production process, high profile standards. Wall thickness class A.
Protection from warmth, heat and cold
Excellent thermal protection, thus cutting heating costs and CO2 emissions make bluEvolution a really climate friendly window system.
Protection of the climate and the environment
Recyclability of the entire window profile thanks to first-rate PVC that can be separated by material types for recycling.
Secure all round, optimally protected
Comforting protection from noise, driving rain and burglary due to the high construction depth and the three sealing levels.
Variety in shape and colour
Broad design spectrum of shapes and colours with modern slim profile views.
urable and easy maintenance
Minimum care needed due to the highly compressed surface.
Areas of application
Conventional PVC profile system for white and coloured windows without formal or functional restrictions.
Technical data
Up to Uw = 0,72 W/m²K depending on glazing; Noise protection up to 47 dB; Burglary resistance class 2